Encourage, Equip, Connect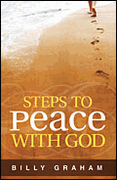 Steps to Peace from Bill Graham is a great link to share with those you'd like to share the Gospel with.
WEBSITE RESOURCES
​​
www.FCCI.org - Be sure to go to their library located in "Benefits" for a wide range of audio, video, and written media on God in the marketplace.

www.Marketplaceleaders.org - Os Hillman is an internationally recognized speaker on the subject of faith at work. Visit his website for a wide variety of encouragement in your walk with Christ at work.

www.C12group.com -- One of the largest network of Christian executives, visit the C12 website to access information on God in the marketplace.
​
There's an APP for that!
​
You Version: put the Bible at your fingertips with this easy-to-use bible app.
​
BOOKS ON FAITH IN THE WORKPLACE
​​
Your Work Matters to God by Doug Sherman and William Hendricks.

Loving Monday by John Beckett

Anointed For Business by Ed Silvoso

Life@Work by John Maxwell

The Everyday Guide to Success by Pamela McQuade

Management: A Biblical Approach by Myron Rush

Jesus CEO by Laurie Beth Jones

Change Agent: Engaging Your Passion to Be the One Who Makes a Difference by Os Hillman
​
​
BOOKS ON BUSINESS
(not necessarily faith based):
​
The 5 Dysfunctions of a Team by Patrick Lencioni
Crucial Conversations by Kerry Patterson, Joseph Grenny, Ron McMillan, and Al Switzler
Who Moved My Cheese by Spender Johnson
The Fred Factor by Mark Sanborn
21 Irrefutable Laws of Leadership by John Maxwell
Lincoln on Leadership by Donald Phillips Leadership
Self-Deception by The Arbinger Institute
The Next Generation Leader by Andy Stanley
Thinking Hats by Edward DeBono
The Goal Eliyahu Goldratt
Good to Great by Jim Collins
Mastering the Rockerfeller Habits by Verne Harnish
The Inside Advantage by Robert Bloom
​
​